Take Notes and Save Links Using Telegram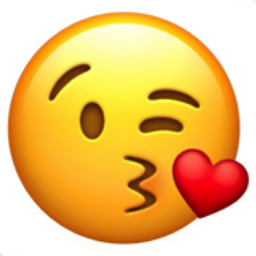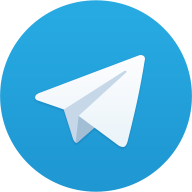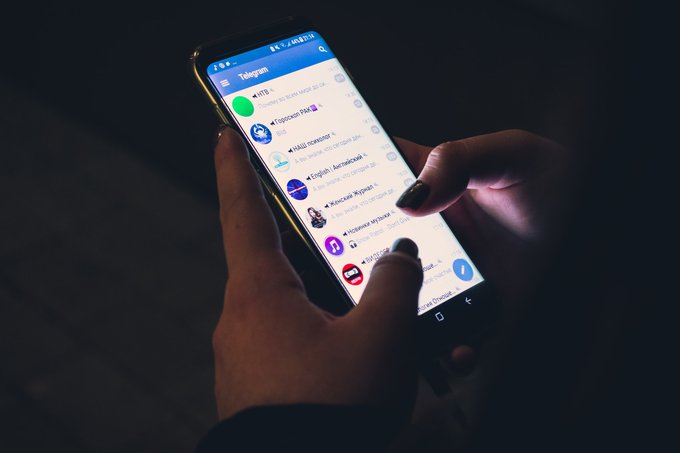 Want to jot down an idea or something you need to remember? Want to save a link you're reading? You don't need to install another app. Just use Telegram.
How Hard Is It?
Log in to Histre and click the 'Connect Telegram' button here. That's it!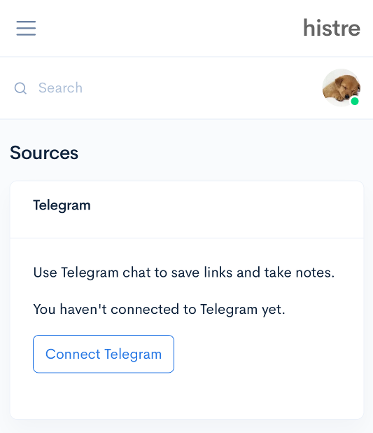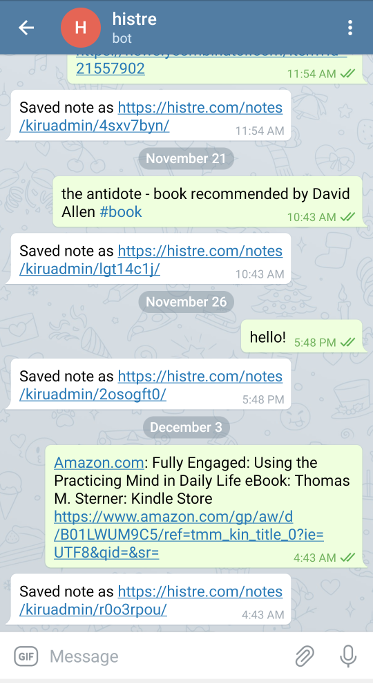 Why Not Just Leave It In Telegram's "Saved Messages"?
Tagging
You can add hashtags to your notes and they become clickable tags on Histre. You don't have to create the tags first or fiddle with them in any way.
Publish From Within Telegram
Publicly sharing your thoughts, notes, and interesting links is extremely easy. Just add the tag #p to any of your notes and that note will be published and viewable by anyone on the internet. Here are some notes that the users have published.
Automatic Knowledge Base
"Knowledge Bases" can be very useful but they are boring and tedious to create and maintain. That's the number one problem that Histre solves. We believe that you shouldn't have to manually do anything to keep a well organized second brain. The app will do it for you.
Sharing and Collaboration
Collections are collections of notes. They can be easily shared with your friends or teams. So, for example, when you and your significant other are planning a vacation, just share the interesting links and your thoughts to the bot's Telegram channel to then put them all neatly in a collection.
Better Search
[work in progress]
Links you save on will be crawled so that you can search the contents. You don't have to just search by the words in the link itself. You get powerful full text search. The notes you take will better searchable too, with fuzzy search, synonyms etc. Telegram's native search needs exact words to find your notes again. Histre fixes this.
Here are some more examples of how Histre can be a useful tool for you.
Special thanks to /u/Akraii for giving feedback on improving this post.